Description
Vita Green - Extra Strength Uricsil 60's


Ingredients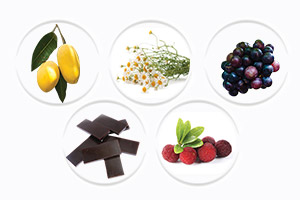 Grape Seed, Bayberry, Mango leaf, Apigenin, Colla Corii Asini
Product Information
Where does uric acid come from? Uric acid is formed from the breakdown of purines. Purine comes from food and is also naturally present in cells in our bodies. Thus, consumption of purine-rich food and beverages such as red meat, organ meat, seafood, bean products and alcohol would elevate blood uric acid level. Normally, around two-thirds of the uric acid produced daily is excreted by the kidneys and the other one-third by the intestine to achieve a normal uric acid level in blood. High uric acid level affects health When there is an over-production of uric acid in the body and the kidneys fail to remove uric acid efficiently, the uric acid level in blood will rise, resulting in joint discomfort as well as affecting the health of heart and kidney.
Vita Green Uricsil" can help to:
Inhibit the formation of uric acid
Enhance the dissipation of uric acid
Lower blood uric acid level
Relieve joint discomfort GMP Manufactured in Hong Kong
"Vita Green Uricsil" is manufactured by Vita Green Pharmaceutical (Hong Kong) Limited, a GMP factory certified by the Department of Health in HKSAR. To further ensure its safety and quality, every batch of Vita Green Menopause is tested by independent reputable laboratories.


Suitable For
People at greater risk for developing high uric acid problems:
40 years of age
Overweight
High blood pressure, high cholesterol and/or high blood sugar
Insufficient exercise
Dosage
Two capsules, once daily, take orally
Customer Reviews
{{'product.product_review.no_review' | translate}}